Reading program with Raupp Elementary School - Once a month we are reading with a 3rd grade class at Raupp. If you are interested in participating please see Karen Feldt or email the church office.
Christmas 2016 Collection for Raupp Elementary - This year we are taking donations for Meijer gift cards for families of Raupp Elementary. We are trying to be consistent in the amount each family will receive so we are pooling resources before purchasing the gift cards. The Principal and Administrative Assistant will be responsible for handing the cards to the families. If you would like more information please contact the church office.
Collection and Blessings of items for Raupp Elementary School - September 2016
Ecorse Food Pantry and Health Mobile July 2016 with Youth Helping
Spring Cleanup May 2016
A fun Saturday of planting and cleaning around the building! Thanks to all of those who helped!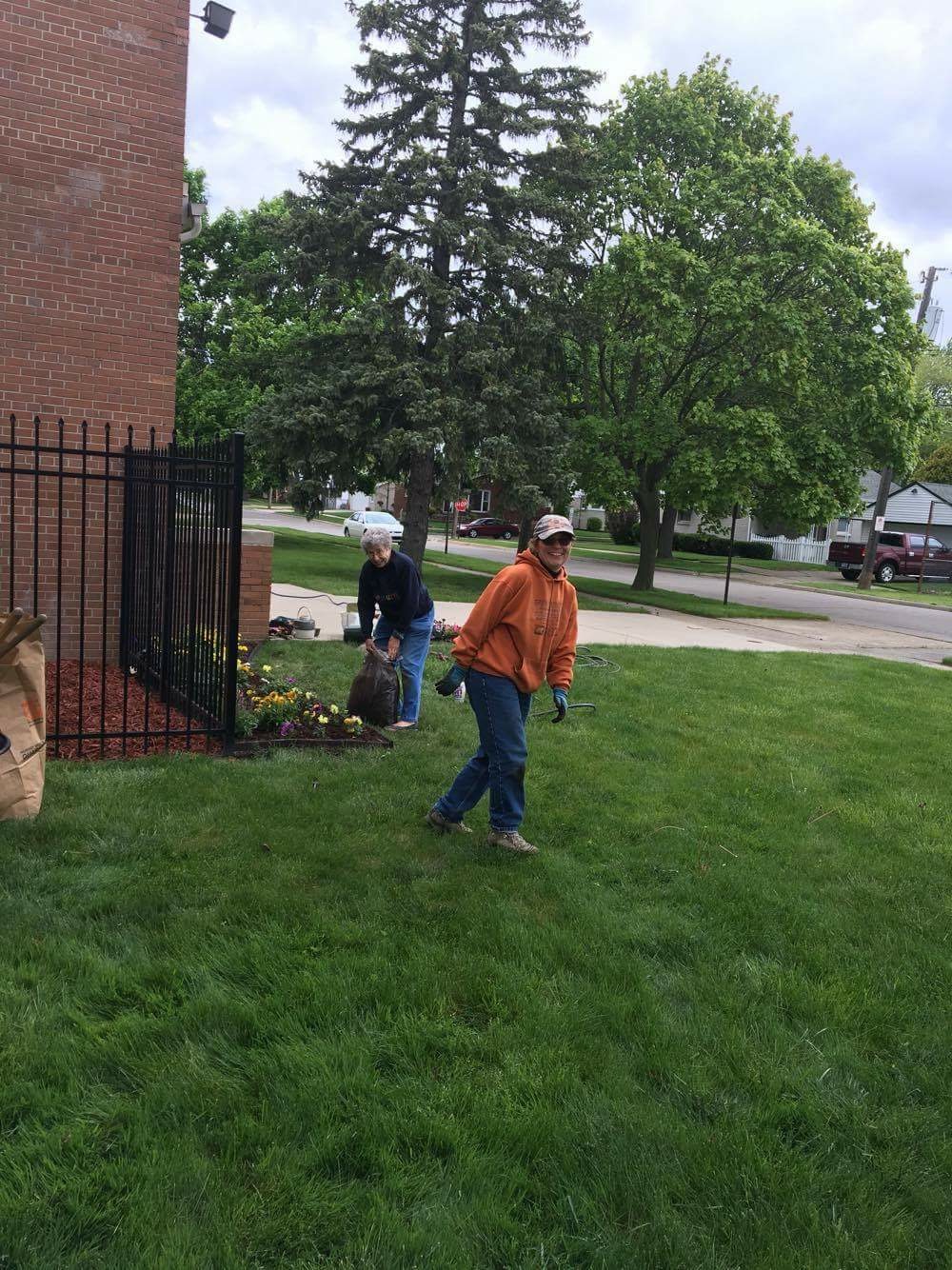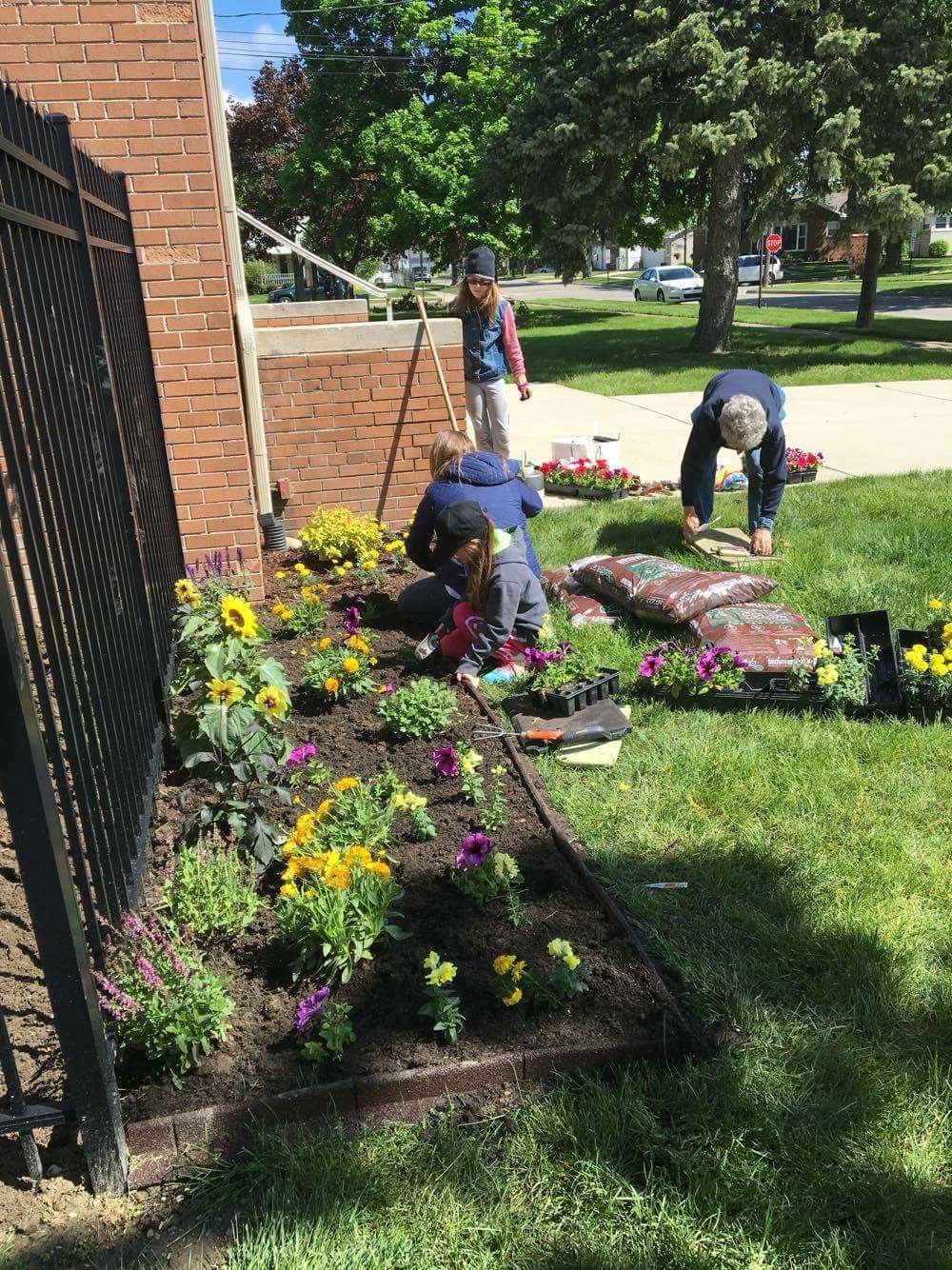 Had a great evening at Family Fun Night with this Group. This is an annual event orchestrated by the Lincoln Park Rotary for all children third grade and down. All kinds of activities like face painting. Lincoln Park Presbyterian participated in the event.
On going Projects
Ecorse Food Pantry
The food Pantry is the 3rd Thursday of every month at the Family Christian Church in Ecorse from 10am - 1pm.
Feel free to stop and volunteer your time or donate non-perishable food items to help support the food panty.
Lincoln Park Presbyterian Church supports the Ecorse Ecumenical Food Pantry along with St. Andre Bessette and Family Christian Church.